Schools and Young People's Competition:
September 2019 - May 2020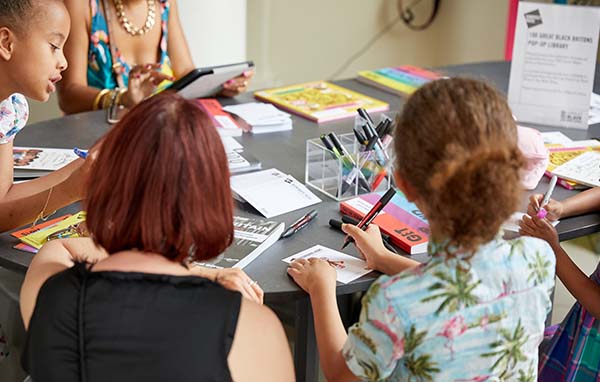 100 Great Black Britons is part of the history and fabric of our society, this is a fantastic way to engage, encourage and motivate pupils and young people to understand and celebrate the diversity of Britain.
We want schools to encourage pupils and teachers to get involved by developing and sharing exciting ideas, activities and lesson plans which not only support their work for Black History Month in 2019, but also make it easier for other teachers and pupils to integrate the teaching of Black history into school curricula for years to come.
The 100 Great Black Britons school and young people's competition will run from September 2019 to May 2020.
The competition will be open to all subject areas covering the national curriculum. We hope teachers will use the competition as a unique, refreshing and authentic way of teaching pupils about Black History. We also suggest that teachers facilitate a session in which pupils can brainstorm and come up with their own innovative and creative ideas.
Winners will be notified in September 2020 and will be featured on our website along with the new list of 100 Great Black Britons. Prizes will be presented at school and/or at an awards ceremony in central London.
Competition Objectives:
To encourage pupils/young people to be innovative and creative.
To promote and develop an awareness and appreciation of diversity, citizenship, inclusion and respect for all.
For pupils from diverse backgrounds to feel valued within school and their wider community.
For all pupils /young people to have learnt something about celebrated Black Britons.
To enable young people to take pride in their heritage, to which their ancestors have contributed, and assisted in the development of modern Britain.
For the role of schools in promoting and mainstreaming Black British History.
For schools and young people to make use of their local museums and archives to research the stories of local individuals, and lesser known or previously unknown, Great Black Britons who deserve to have their story told and a place in the history books.